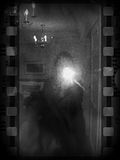 Picture is unrelated to dance, but is part of my "save bad photos" project. Trust me, you don't want to see the original, but with a lot of work, I think there may be something there. Which ties in rather nicely with the fact that we are one week away from the SYTYCD season premiere. You know what that means. Auditions, the good, the bad and the ugly. Add on to that, those that defy description, in all of the above categories. Expect highlights as soon as they are available, but in the meantime....
Last week, I found out that one of my favorite STYTCD alums, Pasha Kovalev, is now one of the pros on the UK
Strictly Come Dancing
, which one could consider the parent (or sister?) show to
Dancing With the Stars
. So of course I had to investigate,
Let's give the man a warm welcome to his new job, shall we?
How great is it to see the rehearsal and performance footage spliced together like this?
I am starting to suspect hunting down Strictly Come Dancing online is going to be a neccessity, as they also have another SYTYCD alum in their midst, Artem Chigvintsev.
Well, that does it; I'm sold. SCD fans, what are your favorite pros and routines? What other international dance shows are worth a look?