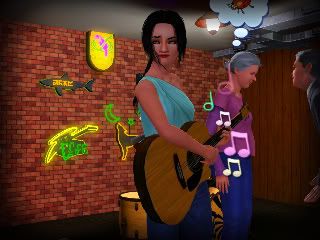 Okay, so I have a bit of a Snow Patrol obsession at the moment. These things happen. Once in a while, I'll find a band or solo artist who strikes the right chord (pun intended) and I'll dive in headlong. Artistic videos, danceable and emotional tunes, it's all good.
We'll start off this week's dance party with "Called Out in the Dark." Gary Lightbody (singer, aka guy in green shirt in this video)always puts on a good show, but his character's efforts to appear in his own video remind me of all the times we writers find our stories get away from us. Can we get control back, or should we go with it, and who strode in to take center stage when we had different ideas? The nerve!
I also have a soft spot for bands covering hits by other artists, often putting their own spin on a known quantity, so how could I resist Snow Patrol covering Katy Perry's "Last Friday Night?" Bonus points for the performance being unrehearsed. My pantser writer friends, this one's for you, and who hasn't come out of a marathon writing session feeling a little fuzzy?
Try as I might, I did not have any success tracking down any SYTYCD routines that used "Crazy" as a backing track, but come on, this would be perfect. Dance fans, did I miss something? If you could design your perfect routine to this song, what would it be? Group, couple or solo? No video here, so push back the furniture and cut loose.
Do you have any favorite songs that remind you of rigors and rewards of the writing life? Comment below to share your suggestions.