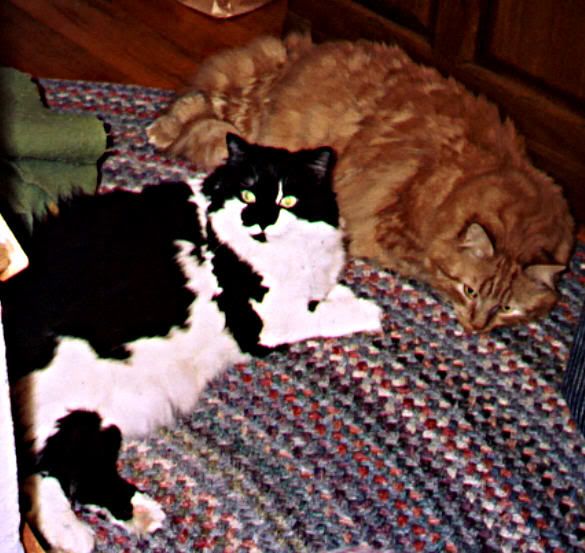 It's catsitting time again, when early mornings begin with trotting off to see to a friend's two Maine Coon Tail cats. This annual event coincides with the arrival of summer, and usually blazing hot weather. I could do without the weather, but I enjoy the extra exercise and a double dose of giant kitty love is always a good thing.
I'm also putting together my summer reading/rereading list. Recent discussions at
and
happen to echo my own thoughts of late -- it's no secret I miss the sweep and adventure that were once upon a time the norm in romance. While they don't appeal to every reader, those are the things I always gravitate for, and having finished reading the wonderful debut Viking historical by
Diana Groe
,
Maidensong
I'm more determined than ever to see exactly what it is that catches my fancy and how I can put my own touch on it to offer something unique.
Which means rereading old favorites; Small, Sherwood, Woodiwiss, McBain, Busbee, etc as well as poking about for authors of that era I missed the first time around, and newer titles like
Maidensong
that have the same feeling. Will I be able to read through Karleen Koen's
Through a Glass Darkly
duo before September? Will I be able to hunt down any new to me Aola Vandergriff titles at any of my UBS haunts? Will I actually keep some sort of a record of this? Stay tuned.